Tru-Hop High

Performance

Bucking (Gen3 & Gen2)
The Tru-HopTM is a high quality, high performance, all weather hop-up bucking designed to significantly boost range and accuracy in your AEG or AEG-compatible replica. This hop-up bucking is easily installed and requires zero† modification. Additionally, this bucking performs consistently in a broad temperature range (-50°C to 230°C/ -58°F to 446°F). You can expect the same range and accuracy regardless of playing in cold snow or in a hot desert. Lastly, the material used in this hop-up bucking has high durability and allows the Tru-HopTM to withstand hundreds of thousands of rounds.
† Most inner barrels are compatible. Please refer to the "Compatibility" section below.
Gen3 Tru-Hop (available soon)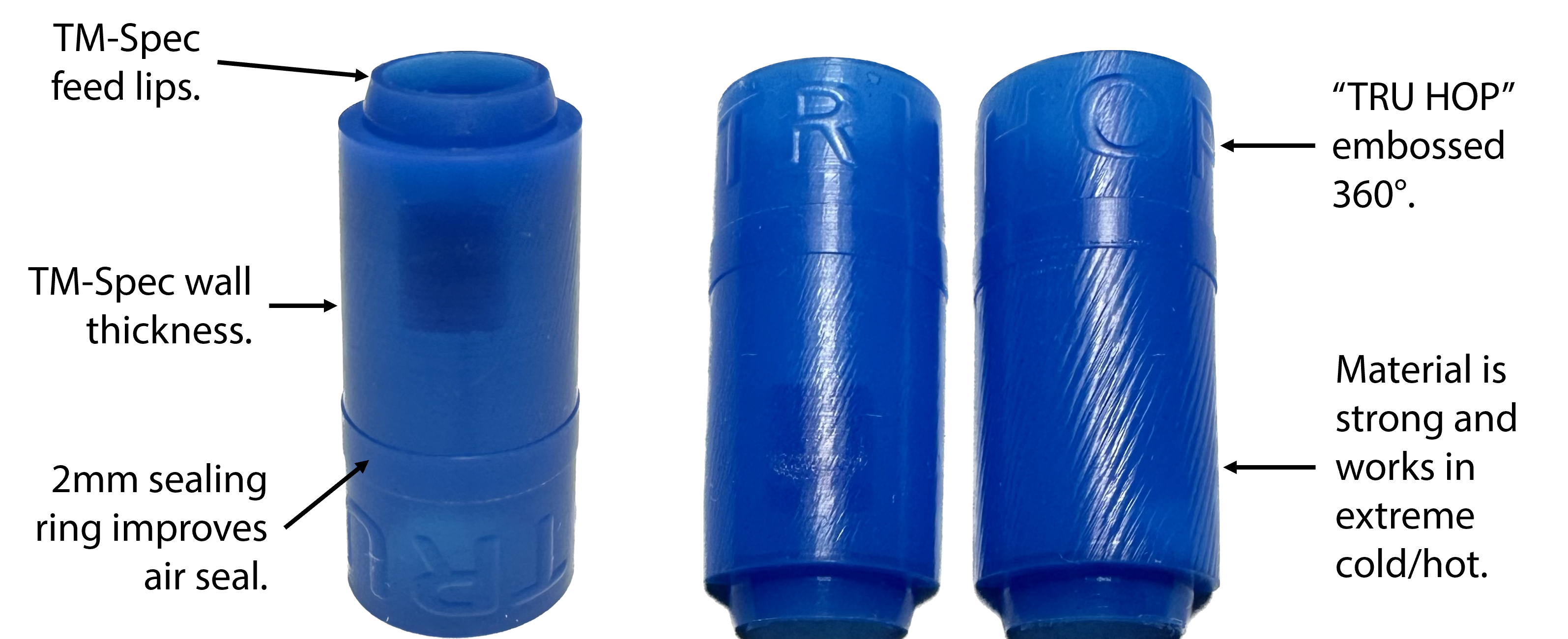 Gen3 Tru-HopTM features several improvements over Gen2 based on customer feedback. Gen3 Tru-HopTM now features standard AEG bucking thickness, a revised feed lip, and a new contact patch. We spent countless hours developing a novel contact patch that improves the precision of your AEG replica without compromising maximum range. Our Gen3 Tru-HopTM is a step forward and an improvement over traditional R-Hop solutions.
Gen2 Tru-Hop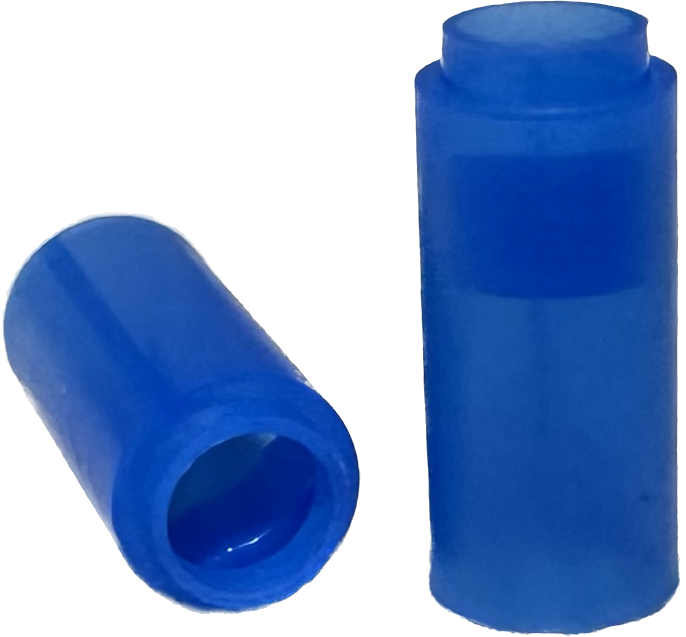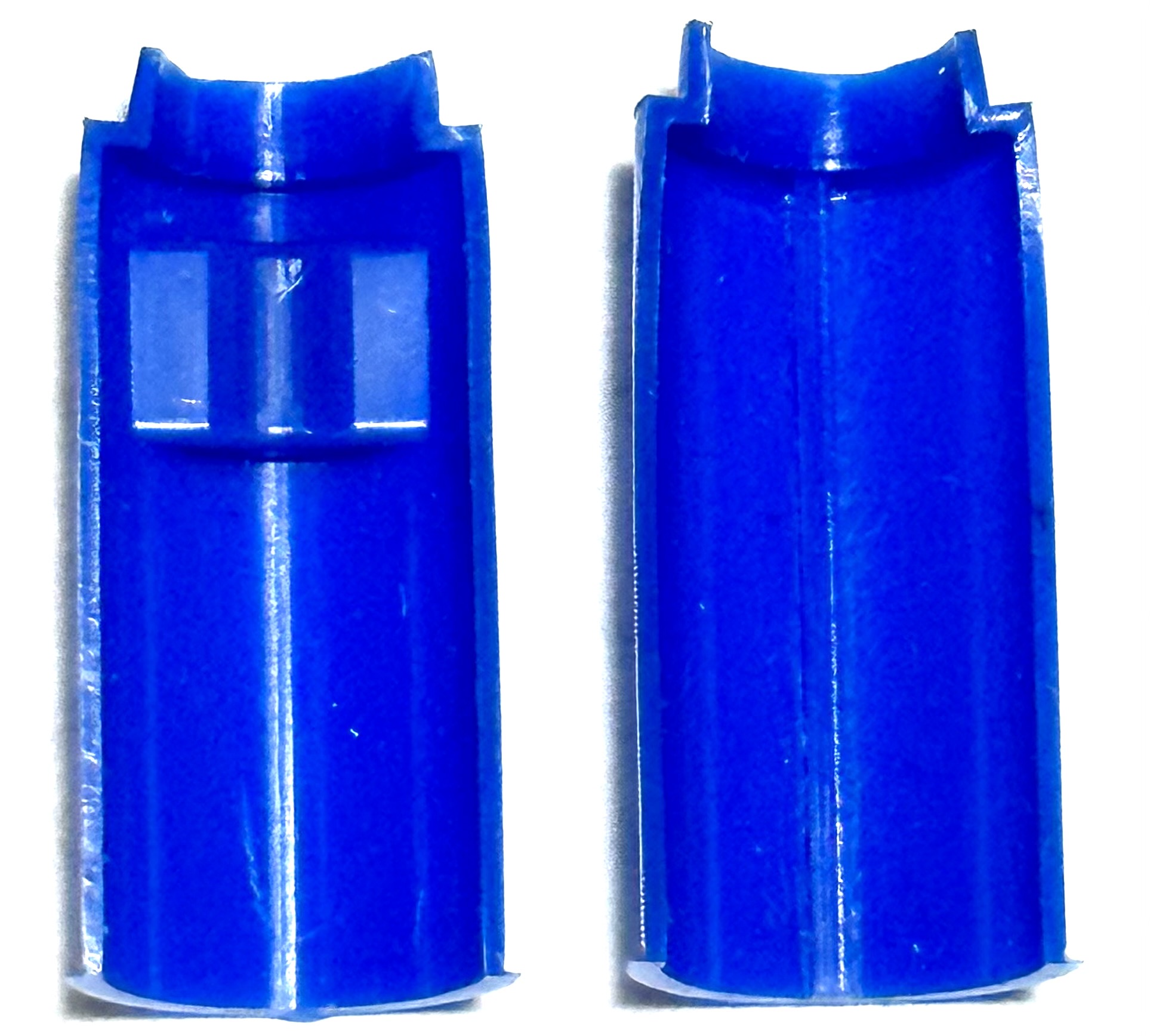 Gen1 & Gen2 Tru-HopTM was the first drop-in R-Hop bucking in the airsoft market. Released in 2016, Gen2 Tru-HopTM remains a crowd favorite. In comparison to Gen3, the Gen2 Tru-HopTM will have a slight range advantage at the cost of precision (group size).
The Science Behind Tru-Hop
The secret to the performance boost lies with the contact patch inside of the Tru-HopTM bucking. The Gen3 and Gen2 contact patches were designed from scratch and then tuned through numerous redesigns and experiments. The end result is a shape that maximizes performance and is backed by hours of testing, logging, and re-testing.
Tru-HopTM contact patches have two main advantages:
Increased friction over the top of the BB, and
Muzzle energy retention
This means you can over-hop virtually any weight BB without experiencing signification energy loss. The Tru-HopTM bucking does this by allowing the BB to pass more freely during firing since little hop-up pressure is required. The air loss at the nozzle-bucking interface is therefore reduced and more energy is retained during firing. This translates to farther range at your optimal flight path.
Both generations were designed to boost the accuracy of your airsoft gun. Hours of trial-and-error testing ensures compatibility of the bucking with numerous BB brands. Other bucking features were thoroughly studied as well.
Simply put, every aspect of Tru-HopTM was designed and tested to yield the maximum performance from your airsoft gun.
Tru-Hop Flat Spacer
TruSight Airsoft has also designed a companion hop-up spacer that replaces the stock rubber cylinder in a typical hop-up unit. Although this spacer is not required, we found that additional precision is gained when used with the Tru-HopTM bucking. Like the bucking itself, this spacer was designed in-house and fine tuned for performance through experimentation and multiple redesigns. The end result is a product that stands out as an individual contributor to performance.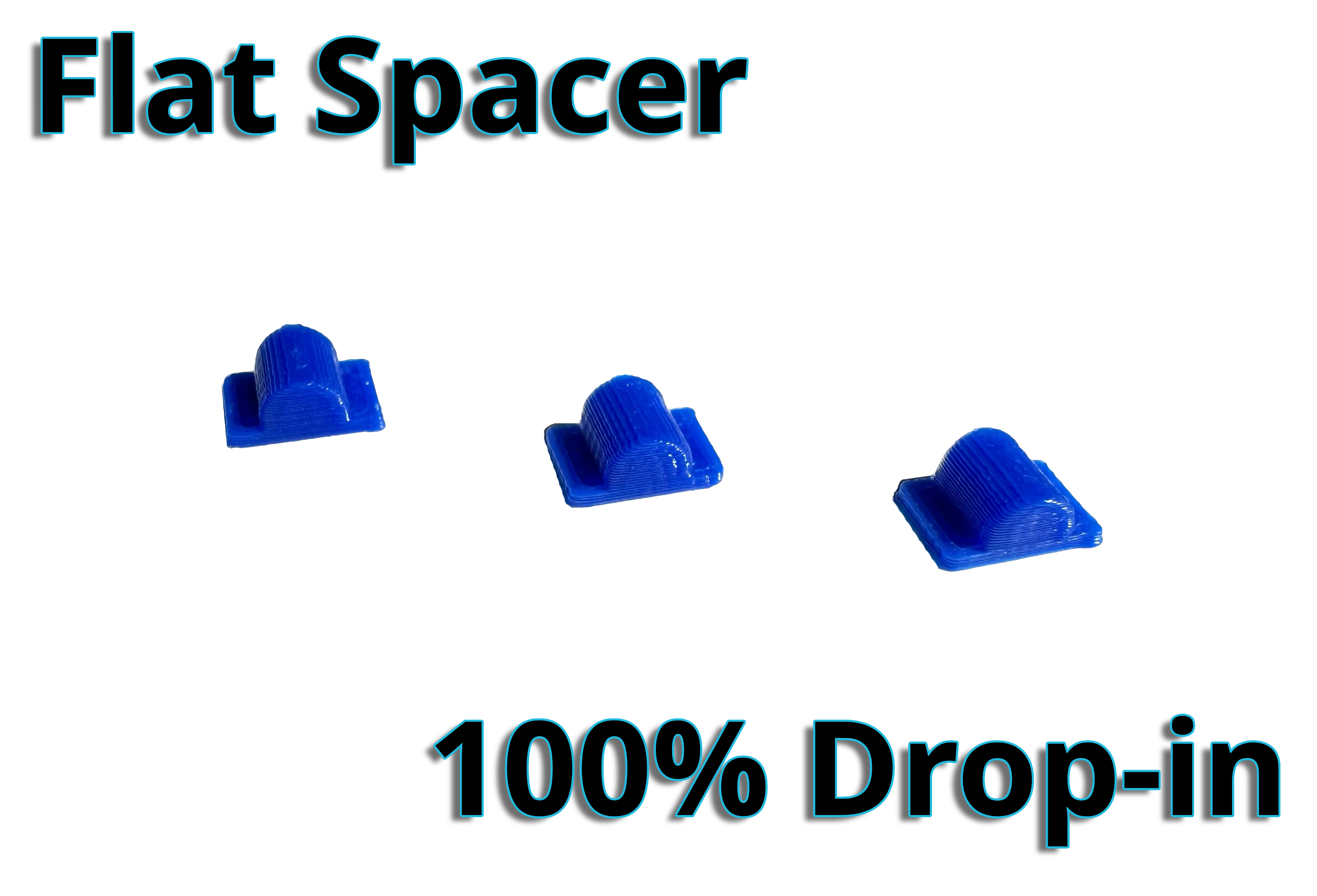 Compatibility (Gen3 & Gen2)
Some inner barrel requirements must be met due to the shape of the internal contact patch of the Tru-HopTM bucking. We designed the bucking with broad compatibility in mind. However, not all barrels will be compatible. Please ensure that your barrel window meets the minimum dimensions shown below. Ideally the corners of the barrel window should be squared, although we've had success with some rounded corner barrels.

Tru-HopTM is compatible with Automatic Electric Gun (AEG), High Pressure Air (HPA), and Gas Blow Back (GBB) airsoft replicas using AEG inner barrels. We recommend coating the portion of your your barrel shown above, and the exterior of your Tru-Hop bucking, with a thin film of silicone oil to aid in installation. Tru-HopTM buckings have a 500 – 1000 round break-in period before maximum performance is achieved.
Installation Instructions
Watch this video tutorial on how to install Gen3 and Gen2 Tru-HopTM.
You can also read detailed instructions (pictures included) on installing Gen2 Tru-HopTM and the former Tru-HopTM concave spacer.